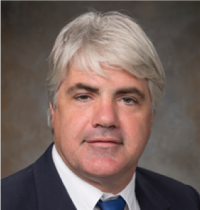 Mark Graham
Research Scientist and Director
203-432-5550
Mark Graham directs STEM program evaluation and research initiatives as part of a national effort to transform undergraduate science teaching and student learning. He is principal investigator for a National Science Foundation supported investigation of the Summer Institutes' on Scientific Teaching impact on faculty teaching and student achievement. In addition, Dr. Graham provides program evaluation expertise to other NSF and Howard Hughes Medical Institute (HHMI) principal investigators on how to evaluate the success of a program or initiative.
He received a B.A. in economics with honors (magna cum laude) from the University of Massachusetts at Amherst, and a Ph.D. in educational psychology from Teachers College, Columbia University. His prior experience includes a National Institutes of Health (NIH) supported post-doctoral traineeship in biomedical informatics, and then director of education research at Columbia University's College of Physicians & Surgeons. At Yale since 2011, Mark Graham has published a number of peer-reviewed articles on evaluation, assessment, and student persistence.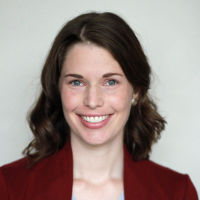 Melanie Bauer
Assistant Director
Melanie Bauer joins STEM-PERL in its mission to improve college-level STEM education. For a recent NSF-IUSE award, she will study the features and impacts of undergraduate course-based research experiences (CUREs) on students' interest, motivation, and desire to persist in STEM. She serves as program and grant manager for the Howard Hughes Medical Institute's (HHMI) Campus Grant at Yale, which aims to improve undergraduate experiences in science and math, early research opportunities, and pathways for future careers in STEM. Melanie also supports the research, evaluation, and dissemination of outcomes for the Summer Institutes on Scientific Teaching, which train STEM educators across the United States in evidence-based teaching practices. In another role she serves as an evaluation consultant for the Center for the Integration of Research, Teaching, and Learning (CIRTL), helping local leaders model their programs and outcomes in order to develop strategic evaluation plans. She also assists other NSF, HHMI, and NIH grant projects in their evaluation efforts.
Melanie received her M.A. at Washington University in St. Louis and B.A. at New College of Florida, completing both in the field of psychology. She has interdisciplinary training in statistics, neuroscience, and biomedical engineering. Her interest in STEM education, both inside and outside the classroom, began as a child going to science summer camp and evolved as she served as a camp counselor and eventually an assistant director. Her recent positions include serving as an Evaluation Consultant for a Yale/SCSU materials science department outreach program, Education Coordinator and Party Leader for the Peabody Museum, and Judge and Volunteer Coordinator for the New Haven Science Fair.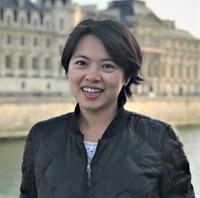 Cong Wang
Postdoctoral Research Associate
203-432-7805
Cong Wang serves STEM-PERL as a postdoctoral researcher across several NSF- and HHMI-funded grant projects. Collectively, she studies the impact of innovative pedagogical approaches in undergraduate education on STEM learning and persistence. For example, she examines the activities and outcomes of authentic course-based undergraduate research experiences (CUREs). She also investigates the immediate and longer-term impacts on students of having instructors trained in evidence-based teaching practices such as active learning, formative assessment, and inclusion/diversity.
She received a B.S. in psychology from Sun Yat-sen University, a M.Ed. in educational psychology from Beijing Normal University, a M.S. in statistics and a Ph.D. in educational psychology from Purdue University-West Lafayette. Her research focuses on college students' motivation and learning in classrooms. She has been utilizing the framework of self-determination theory to study the impact of autonomy-supportive teaching approaches and self-generated rationales on student learning within the context of higher education. As a second line of research, she collaborates widely on studies where she employs complex statistical techniques to address educational research questions. Her primary tools are structural equation modeling (SEM) with latent variables, multilevel modeling, and meta-analysis.